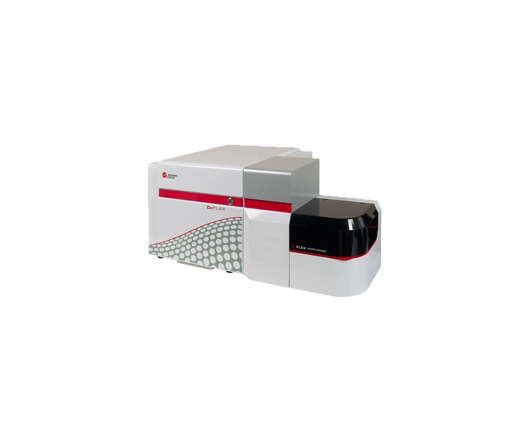 DxFLEX
The DxFLEX clinical flow cytometry platform can have up to 12 colors CE-IVD. With advanced sensitivity and intuitive software, DxFLEX makes flow cytometry routine for both novice and expert flow cytometry users and promotes standardization.
The DxFLEX flow cytometer is designed for clinical applications. It offers performance, compact design, and streamlined installation and operation. System settings, data acquisition, and result exporting functions are integrated into the CytExpert for DxFLEX software workflow.
An optional autoloader module can be added to the DxFLEX flow cytometer to decrease hands on time during acquisition. The module accepts a standard 32-tube carousel. When using the carousel, and integrated barcode reader can be used for extra verification af sample identity.